From Baby Bump to Boudoir in less than 9 months!!
Lisa Wishart, Age 38, Mom of 2  – ages  6 and  11 months, St. John's NL
Many moms wish to return to their pre-baby size. But, Courtney and her LYL programs have helped to achieve an EVEN BETTER pre-baby body!! Enough so that in less than 9 months after a healthy pregnancy – gaining 57lbs, I felt confident enough to do a Boudoir photo shoot.
My story and journey ….
I'm not new to the Love Yourself Lean community, my journey with LYL began almost 2 years ago in a quest to improve my overall health & lifestyle.
Often feeling overwhelmed with juggling the competing demands of family life and an extremely demanding career, it became easy to make excuses not to workout and grab meals on the go for convenience. I gradually started putting on a little extra weight and was starting to feel "frumpy" and frustrated struggling to find the time and energy to care for myself in the midst of all the other family & career demands on my time.
Adding to this struggle, I also had an underlying health condition called Meniere's Disease, an autoimmune disorder of the inner ear that causes frequent and severe attacks of vertigo, these episodes of spinning accompanied by nausea & vomiting would last anywhere from 30mins to 12hours. This became a potentially life-altering condition for me, threatening my ability to fulfill work duties, caring for my baby daughter & the home responsibilities, and sidelining me from participating in activities that I once enjoyed, including regular gym workouts.
This debilitating condition was also making me extremely anxious due to its unpredictability – it was affecting all aspects of my daily life. For several years I was able to manage the symptoms with routine inner ear injections that temporarily paralyzed a "faulty" balance nerve, but this was gradually destructing my hearing with each course of treatment. In an effort to preserve my hearing by avoiding these medical treatments I started looking at holistic nutritional and lifestyle modifications to help alleviate the symptoms and remove any potential "triggers" for these vertigo episodes. Critical dietary changes included limiting sodium, caffeine, aspartame, alcohol, and highly processed foods.
So when I first started browsing the Love Yourself Lean website back in 2013, I knew Courtney's holistic healthy living lifestyle approach was the perfect plan for me. I was so inspired by seeing a photo of Courtney herself just 8-months post baby in "fitness competition" shape, I was amazed that these types of results were possible in such a short time especially post-baby!  My first thought was "I have no excuse, I'm 4yrs post baby", I spent the entire evening browsing the LYL website and programs, reading testimonials, cookbook recipes, etc, it was clear thatCourtney's self-love approach to weight-loss & well being was unique and exactly what I was looking for.
I immediately signed up & completed two back to back challenges (Fabulious Figure & Hot for the Holidays) and dropped the lingering 15lbs in just 2 months and was looking much leaner & stronger, and the best part was the vertigo episodes dramatically subsided.  I had a ton of energy, was better able to manage the daily work/life priorities, and was loving the clean eating lifestyle. Committed to further build & sculpt a stronger, leaner, sexier physique I enrolled in another 6-week challenge only to discover in the first week of the program that I was unexpectedly expecting baby #2. Due to the intensity of the Fab Figure program and the volume of overtime in my work schedule I felt forced to step away and focus on maintaining a healthy pregnancy, wishing so much that I could find the motivation once again to continue where I left off post-pregnancy. Throughout my pregnancy I kept the image of Courtney sporting her amazing post baby figure a tinny red bikini pinned in mind and vowed to pick-up where I left off.
I delivered a healthy baby girl last September, and had a textbox pregnancy & delivery. But after gaining almost 60 lbs I had a lot of work to do to get my body back once again.  I gave myself the freedom to relax and enjoy the early months home with my newborn and seeing my older daughter off to kindergarden each day, I felt blessed with a second child and my family now felt complete.  However, finding the motivation to start exercising again took some time, there were plenty of sleepless nights that finding the energy for any form of exercise was beyond difficult, and I now faced a battle to lose almost 25 lbs once the "natural" post baby weight loss plateaued, and given our NL it was even more challenging to have any desire to venture outside so I continued to cuddle my new baby, sip on lovely frothy lattes, wait at the bus stop, prep dinner, and enjoyed the many wonderful things about motherhood again until the Christmas/New Year was rush behind me.
I quickly realised that now more than ever I needed my fitness and health to survive the sleepless nights and other challenges a new baby and managing a household brings.  Drinking endless cups of coffee, inhaling chocolate and then collapsing with a wine on the couch at the end if the day was not helping me function. Motivated by a strong desire be fit & energetic mom I once again reached out to Courtney and LYL to help get me back on track.
Thanks to Courtney I was able to shed 25 lbs and 17" in just 12 short weeks, and was in better shape than before my pregnancy!
But I don't need numbers to show the results that truly matter. I am leaner, stronger and see more muscle definition than ever before. And I have been free of any vertigo symptoms for over 18months without the need for medical treatments, all attributed to eating wholesome natural foods & avoiding processed package foods.
This journey certainly wasn't easy but a desire to become a fit mom was my driving force each day.
My daily mindset was "If it doesn't challenge you, it won't change you"!
As Courtney often says, "Its not "Will Power", it's "WANT Power", and I WANTED so much for my time on maternity leave this year
…I wanted to drop the last lingering post-baby weight
…I wanted to be a fit & energetic mom
…I wanted to fuel myself & my family with nutritious meals
….I wanted to a feel in control of each day
….I wanted to feel confident & sexy again in my clothes, especially celebrating my 10th wedding anniversary this past summer
So I needed to get my , "No Excuse" attitude going, this meant pulling my butt out of bed despite the sleep deprivation from a waking infant, making time to fit in 5-6 workouts each week. As the weeks went on, the home workouts quickly started moving to the gym where I could ramp up the intensity, I had to clean up my diet (which due to lack of sleep was mainly coffee based!) and learn to eat more frequently. But all the hard work, commitment, and consistency certainly paid off and I couldn't be prouder of my achievements.
Throughout the entire journey Courtney was always there to motivate me with her positive energy & passion for health & wellness, sharing her endless knowledge during weekly coaching check-ins and daily support in the group, customizing workouts to keep me challenged, even offering up several personal training sessions with me to ensure my form & technique were correct once I started hitting the gym with heavier weights. Coupled with the support provided within the fabulous network of like-minded ladies, the ability to share our daily struggles or celebrate our victories was invaluable on the road to success!
There were so many non-weightloss "take-aways" from this journey ….
– Defining a goal and remembering WHY I started. It was important for me to lay out a set of personal goals for my maternity leave, one of them included being in the absolute best shape of my life before returning to work.
– Learn to ditch the excuses, including a busy day. We all make time for the things that are important to us.
– Rely on a good support network of friends and family and find someone you can be accountable to, such as a workout partner. There were so many mornings that I could have easily skipped a workout, but my friend & workout buddy Natalie was there to keep me accountable. And so thankful for the endless support and encouragement from my husband & kids, always there to cheer me on and celebrate in my achievements.
– Be kind to yourself and control what you can and let go of the rest, do the best each day and just learn from your slip ups.
– As a mother raising young daughters I have an important role to play in helping them always maintain a positive body image. Loving my body at all it's sizes on the journey was important! I look back often at my before photo and celebrate how far I've come this year but still smile in amazement of that curvy body that was able to carry two beautiful children and breastfeed and nourish them both for many months, the power female body and mind is truly remarkable!
– In order to be the wife, mother, career woman that I aspired to be than It was important to carve out some time to focus on myself so that I had the energy to devote to keeping my family healthy & happy. I learned that my health, fitness, and well-being was an investment to the overall heath of my family. I learned to "let go" more and ask for help – it was perfectly ok if the baby stayed with a sitter for a few hours so I could get my workouts in & grocery shop, and it was great to empower my husband with the kids more on the weekends so I could squeeze in the Sat/Sun morning workouts.
Courtney, you have been such an AWESOME coach & your Love Yourself Lean network keeps getting better and better … so happy to be a part of it!!
Absolutely love the LYL community you have created, such fantastic network of like-minded woman and wellness information to draw on upon for support! Thank you for helping meet my goals and feel incredible as I prepare to return to work in a few weeks.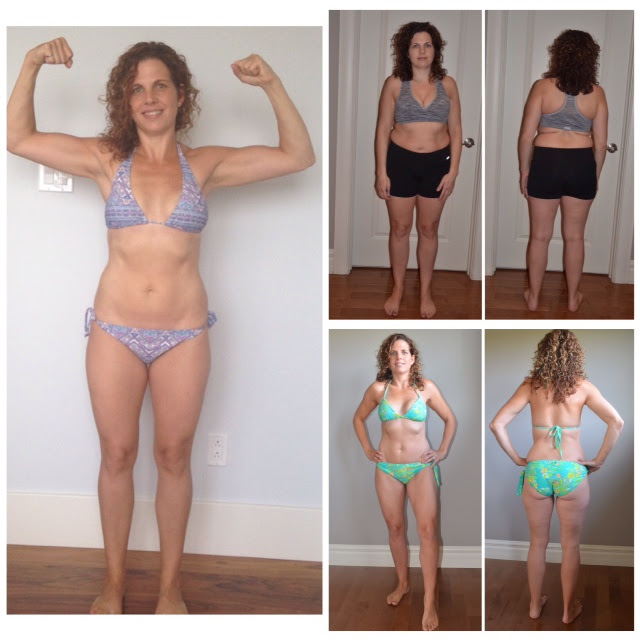 How Inspiring is Lisa!
She's not only making changes to her physical self-  that are not at all focused on scale weight…  but more importantly the changes from within. 

One of the big messages I share during a LYL Program –> Tune Up your mindset and turn up your results… from the inside out!
There is no such thing as PERFECT or COMPLETE… only continuous improvement. Using slip ups as stepping stones to know better – to be better. One day… one step at a time.
A LYL experience is one that is focused on becoming a better version of yourself – for yourself.
It is so important to never lose sight of the fact that this is a process… a journey… and one that is never ending. Just because a program ends… does not mean the work is done.
To know that there is always something to work on, to strive for keeps you alive with passion… and more importantly PURPOSE.
This is LIVING your life!!!!
Our next LYL Program is almost under way, a 10 Week journey to customizing YOUR PERFECT DIET so you can finally free yourself from food cravings, achieve your ideal weight and enjoy high, all-day energy and robust health.
You too can enjoy the same success that Lisa has enjoyed.
If you are ready to jump in and join our amazing community of committed and supportive women, you can get signed up here
====> http://www.yourperfectdiet.ca
If you have any questions… just ask me!
Your Coach in health and happiness,
xo
~ Courtney